Pablo Filomeno
co-fundador y CEO de Feeder
Don't Act, React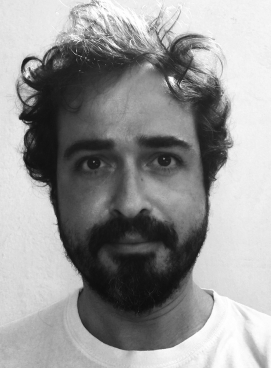 Pablo Filomeno es el co-fundador y CEO de Feeder, una startup tecnológica que ha desarrollado una app con un sistema de reconocimiento facial para analizar las emociones de las audiencias en un entorno seguro, democratizando los estudios de mercado y el neuromarketing aplicado al mundo de la comunicación. Residente en Sitges y con más de 12 años de experiencia liderando proyectos de marketing y comunicación con un claro enfoque innovador y tecnológico, ha sido profesor de marketing digital y ha participado en varias conferencias sobre marketing y tendencias.
Elvira Arzubialde
CEO at VMLYRx, WPP Health
Innovación saludable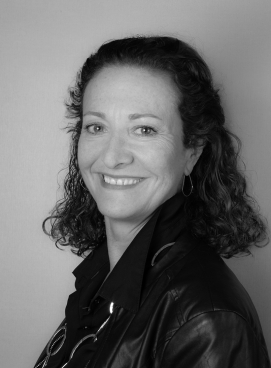 A fan of creativity and innovation as a driver of differentiation and a strong advocate of teamwork. She has worked as a creative at McCann and IPublica and led specialized health and wellness teams at McCann Healthcare, Sudler, Ogilvy Health, WPP Health and currently at VMLY&Rx.
Óscar Peña
chief innovation & technology officer de Wunderman Thompson
Metaversos: la próxima gran revolución digital es inmersiva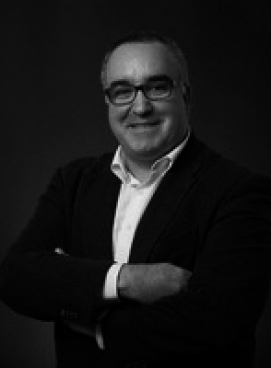 Chief Innovation & Technology Officer at Wunderman Thompson Spain. Founding Partner of Suscrify. He has worked for Grey Spain, Grey Europe. Responsible for the development of innovative strategies and tactical plans in digital channels for projects involving major brands such as Banc Sabadell, e-laCaixa, Banco Santander, Medwinds, Ticketmaster, Skeyndor, Revlon Pro, PortAventura, Ferrocarrils de la Generalitat de Catalunya (FGC), Ministry of Labor, Vileda, Seat, Renault, Volvo, Soler y Palau, Altamira Inmuebles, Vueling, Vodafone, Universidad Europea de Madrid, Allianz, Domino's Pizza, Grupo Festina, SunGlass Hut Spain, Universitat Oberta de Catalunya, Splendia or Almirall, among others. He combines his professional career with teaching and has written 17 books.
Bruno Sellés
creative director & founder de Vasava
Branding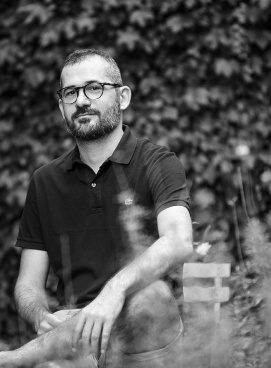 Specialist in branding, design, and typography. Since 1997, he is the Founder and Creative Director of Vasava. He has worked for international brands including Apple, Adobe, Nike, and Spotify and has participated in design conferences and schools on five continents.
Pablo Muñoz y Sunde Sastre
co-founders en Collage
Collaborative, true meaning of network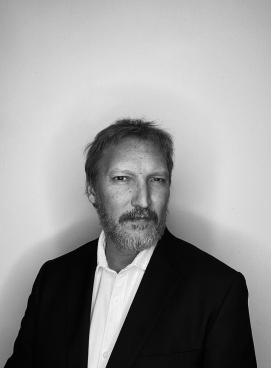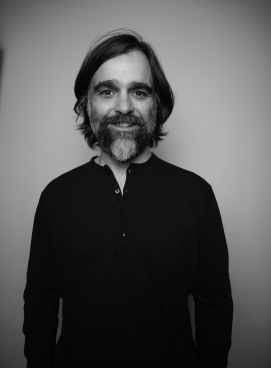 PABLO MUÑOZ
More than 20 years of experience working in advertising and entertainment. He is currently a Founding Partner of Cøllage Network, a company of collaborative inspiration, totally in tune with his way of seeing the world of brand entertainment.
SUNDE SASTRE.
Creative for different brands, although in such different disciplines that he never found the time to settle into a comfort zone. From that curiosity he arrived at co-creation, first as a necessity, and then as a revelation of collaborating instead of competing at Cøllage, which works for Entertainment.
Gil Blancafort
founder Vertically® and Wheelzzz®
Creativos vs Creadores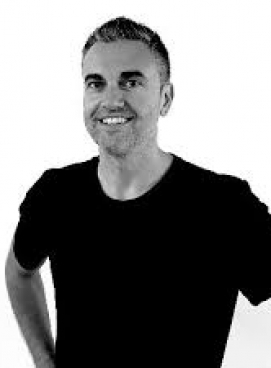 Founder of Vertically Consulting, Wheelzzz®, LampCourage, Yslandia, CreamCluster, Siting Barcelona, among others. With over two decades of experience in the creative industry, Yslandia was named by the advertising industry and Scopen Consulting as one of the Top 20 exemplary agencies and one of the Top 10 best agencies to work for. He is currently a board member of CdeC and also serves on the board of AEP Spain. He has been a member of the jury at Cannes Lions, CdeC, El Ojo de Iberoamérica El Sol, FIAP, New York Festival, Inspirational, LisbonAd, Fepi and Sitges Next, among other festivals.
Marga de Miguel Sánchez
head of marketing comercial | AI of Things
Creativos vs Creadores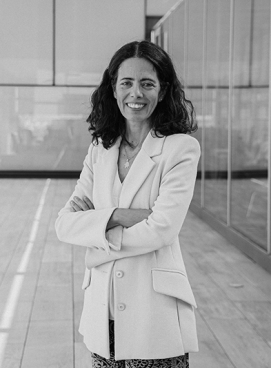 Marga es Head of Digital Marketing en AI of Things de Telefonica Tech. Siempre vinculada a la tecnología es especialista en Publicidad digital, Marca, Posicionamiento, Comunicacion, Transformación cultural y Ventas de soluciones digitales, con más de 20 años de experiencia en Marketing en el grupo Telefonica. Comenzó en Agencias de Publicidad de Havas y WPP.
Olivia Walsh
new thinking officer en Apple Tree Communications
New Thinking, key to restore the balance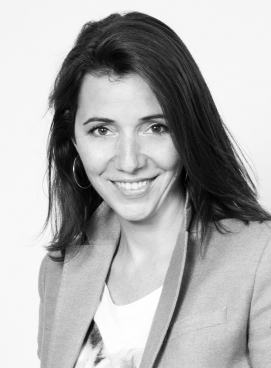 Founding Partner and Chief Creative Officer at Apple Tree Communications, she heads the agency's creative team and is a specialist in strategy and development of creative concepts for brand campaigns. This year she was also a member of the jury for the Wina and El Sol awards, in addition to being the President of the ASPID awards. Altogether she has judged more than 400 campaigns.
Albert Folch y Rafa Martínez
creative director & COO & head of business & strategy founders partners en Folch
New Money Only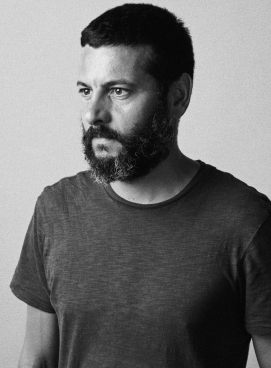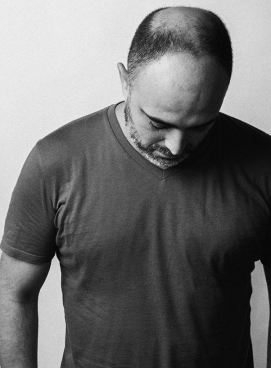 ALBERT FOLCH
Albert es el fundador del estudio y creador de propuestas editoriales como Odiseo y Eldorado. Graduado en Diseño Gráfico por la ESDi School of Design, estudió previamente Geología en la UAB y fotografía en la Royal Academy of Arts de Amberes, en Bélgica. Albert también ha sido codirector y profesor en el Máster de Diseño Editorial de ELISAVA y actualmente es co-director junto a Rafa Martínez del Máster de Beyond Branding de Folch y ELISAVA. Ha sido galardonado con los Premios Gràffica 2017, y fue seleccionado por Forbes como uno de los 100 españoles creativos más influyentes. Además, es productor ejecutivo y socio de White Horse.
RAFA MARTINEZ
Rafa se encarga del desarrollo de proyectos desde su visión estratégica y el diseño de nuevos modelos de negocio. Licenciado en Periodismo de la Facultad de Comunicación de la Universidad Blanquerna-Ramon Llull, ha sido profesor de Pensamiento Estratégico en el Máster de Diseño Gráfico y es actualmente co-director junto con Albert Folch del Máster de Beyond Branding de Folch y ELISAVA.
Toni Segarra
founder Alegre Roca
José María Piera y Toni Segarra: una conversación privada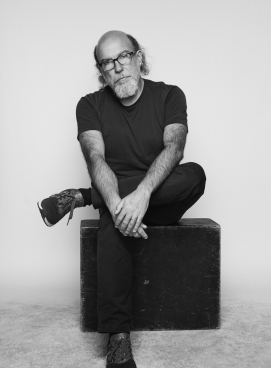 He is the only Spaniard on Shots magazine's list of the 100 top creative minds and Forbes magazine includes him on its list of the 25 most influential people in Spain. He has received numerous awards for his work with BMW, Evax, Ikea or Vueling and countless awards at national and international festivals, such as the Grand Prix at the Cannes Film Festival, Gold, Silver and Bronze Lions, the Grand Prix at the New York Festival, the London Festival, the FIAP. In the National Creativity Awards of the Club de Creativos, he has garnered the highest number of awards in the competition's history. Together with his partner Luis Cuesta, he currently runs the consulting firm Alegre Roca.
Jose María Piera
CCO Wundermann Thompson
Jose María Piera y Toni Segarra: una conversación privada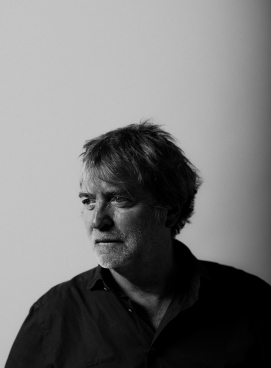 He has won numerous awards, including the Grand Prix at the Cannes Advertising Film Festival with a commercial spot for Talens Spain and the Grand Prix at the San Sebastian Advertising Film Festival. He has worked for clients including The Coca-Cola Company, Macy's, Telefónica, El Corte Inglés, Audi, La Caixa, Adidas BV, Planeta, Turismo de Cuba, Open Bank, Swatch, and the Barcelona City Council. In addition, in 1994 the Coca-Cola Company named him a founding member of its Agency Steering Committee and, in 1999, the newspaper El País included him on its list of The Twenty Spaniards for the 21st Century as the only advertising executive. In 1986 he was appointed to the Board of Directors of RCD Espanyol and became the youngest director of a First Division soccer club in Spain.
He has been a speaker at countless academic and business forums. In addition, he has also been a jury member at different international Advertising Creativity Festivals, including the Cannes International Festival, or on two occasions at LatinSpots (Buenos Aires), or national festivals, including the El Sol Festival or the Club de Creativos.
He is a member of the Board of Directors and the Executive Committee at Barcelona Global, a member of the Advisory Committee at Photographic Social Vision, a founding member of Help Ideas Buenas and collaborates as a partner with numerous non-governmental organizations devoted to diverse causes.
Eva Santos
CO chief creative officer & founder en Delirio & Twain
Data Punks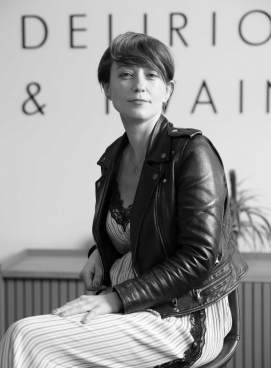 She was the second Spanish professional in history in taking a global leadership position. Former Chief Creative Officer at Proximity Spain and CCO at Proximity Worldwide, she was named Spain's Advertising Person of the Year (RAE) and was included in the Forbes Creative 100 list of global creative leaders in business and in Adweek's Creative 100. She is considered one of the 10 global creative leaders who are reinventing advertising and the advertising industry. She has been a juror for the most important creative festivals and throughout her career has garnered more than 200 national and international awards. Between 2017 and 2020 she was president of the Inspirational Festival.
Jose Olivares
director académico en Madrid Content School
Content is business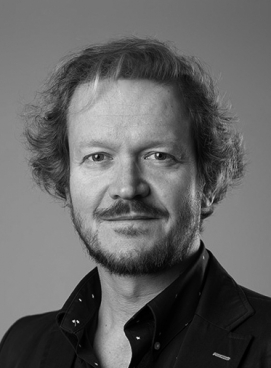 PhD in Advertising and Master's Degree in Communication from the Complutense University of Madrid. Professor of Creativity, Digital Marketing, Branded Content, and Innovation at a number of universities and business schools.
Specialist in strategic planning and creativity in transmedia environments with more than 25 years of experience at multinational consulting firms and agencies, including DDB, Ogilvy, Territorio Creativo, Kreab or FCB for clients including McDonald's, Heineken, Toyota, Toys'R'Us or Movistar, with which he has won awards at advertising creativity festivals such as El Sol, Cannes Lions, El Ojo de Iberoamérica, London International Awards or Eurobest. Member of the APG and the c de c, where he was also a member of its Board of Directors in the Training Commission.
Daniela McArena, Paula Muñoz, Gabriela Campbell y María Murillo
co-founders Ac2ality
Understanding what is happening in the world in just a couple of minutes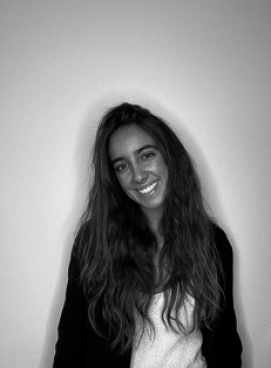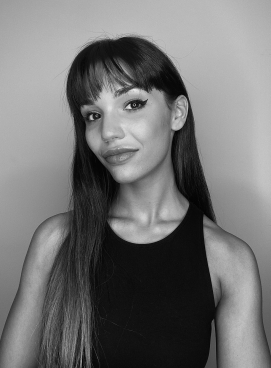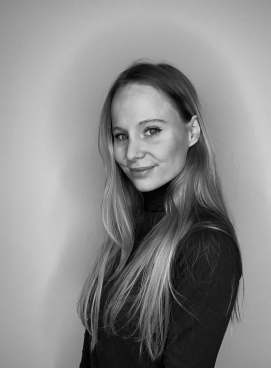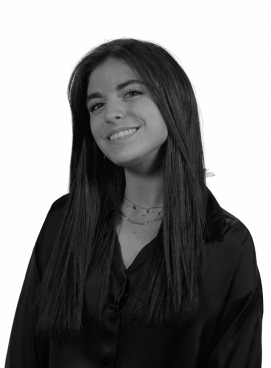 DANIELA MCARENA
Just 24 years old, Daniela McArena has managed to turn Tik Tok into an attractive option for entrepreneurs. The Founder of Ac2ality is the architect of the #EmprendedorZ contest, with which the social network has decided to support each of the five selected projects with 10,000 euros. At present, her media outlet has almost three million followers.
PAULA MUÑOZ
Paula Muñoz inició su formación como actriz en el Estudio de Juan Carlos Corazza, continuó sus estudios de danza, canto y teatro musical en SCAENA junto a Carmen Roche y completó su formación de interpretación ante la cámara en Central de Cine. Este bagaje, junto con su interés por la comunicación, le dio la oportunidad de incorporarse a Ac2ality desde sus inicios, para implementar su visión de cómo explicar las noticias de una manera más visual, fácil y divertida, que es como a día de hoy desarrollan sus "explainers".
MARÍA MURILLO
Mery es licenciada en Administración y Dirección de Empresas y Marketing en Esic, Madrid. Al acabar empezó a trabajar en 014, una agencia de publicidad, y es ahí donde le entró el gusanillo por el mundo de las redes sociales. El contacto con influencers y medios de comunicación es lo que generó su interés por Ac2ality, ya que lo veía como una oportunidad increíble de negocio y quería formar parte del equipo para aportar su granito de arena y hacer crecer el proyecto.
GABRIELA CAMPBELL
Gabriela se licenció en Biotecnología en Middlesex University London. Desarrolló un gran interés por TikTok e identificó la oportunidad de negocio de Ac2ality en la plataforma. En poco más de un año, Ac2ality cuenta con 3 millones de seguidores y es el medio de comunicación más seguido de Europa en TikToK. Ahora, Gabriela combina su trabajo en Ac2ality con su máster en Biociencia y Emprendimiento en University College London.
Agustin Vivancos
founder & CEO PS21
Nuevos sistemas creativos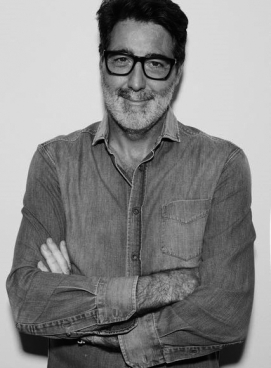 Empresario creativo con más de 25 años de experiencia, incluyendo el lanzamiento y adquisición de compañías, desarrollo de nuevos productos, operaciones y estrategia. Actualmente fundador y CEO del grupo PS21, una compañía de transformación creativa. El grupo consta de cuatro empresas que aplican la creatividad en diferentes ámbitos como Redbility (Diseño de producto y servicio digital), True (Consultora de comunicación creativa), ES3 (agencia de producción digital) y PS21 (agencia creativa). En sus tres primeros años de vida la compañía está considerada, según Scopen, como la agencia independiente nº1 Ejemplar, Top 10 Agencia del Año 2021, y de las 10 agencias más atractivas para trabajar.
Es el presidente de la patronal de agencias creativas, ACT. Socio fundador del Club Matador, miembro de YPO y Patrono de FAD Juventud. Apasionado de la creatividad en el sentido más amplio y de la formación constante. Actualmente está cursando el OPM de Harvard Business School, y ha completado sus estudios en el IESE, London Business School y Singularity University.
Verònica Fuerte
founder & creative directress Hey
Simplify Design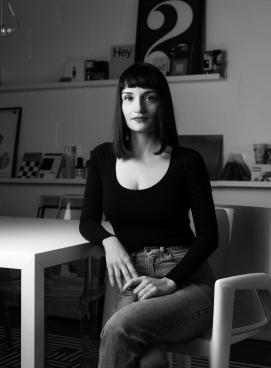 Verònica is a designer, illustrator, international speaker and creative director from Barcelona.
After graduating from Elisava and Eina, she gained experience in several design studios. In 2007 she founded Hey, which has grown steadily since achieving worldwide recognition. Verònica believes in a multidisciplinary and broad approach to design; she enjoys limitless creativity, bold language, and a forward-thinking perspective on what they do and how they create.
David Tetilla
executive director Barcelona School of Creativity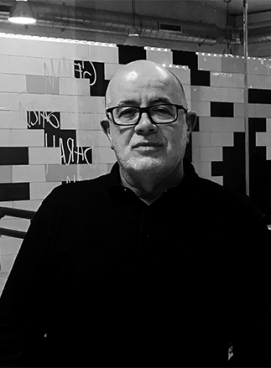 He developed his professional career first as a creative and creative director at advertising agencies in Barcelona and New York, and later as general manager of agencies and multinationals in Madrid and Barcelona. He has worked for Nestlé, La Caixa, China Airlines, Daytona Automotive, Roche, Bayer, and the European Commission. He is currently professor of Creativity at the Blanquerna Faculty of Communication at the Universitat Ramon Llull and director of the Barcelona School of Creativity.
Pancho Cassis
global CCO & partner David The Agency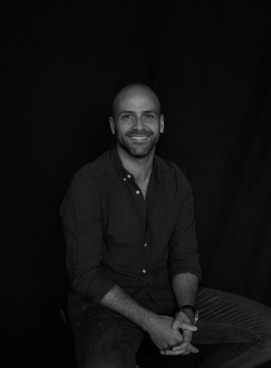 Chosen by Adweek as one of the 100 most creative people in the world. Winner of his first Golden Lion at the age of 22, he has already garnered more than 50, in addition to 450 other awards and 36 major prizes in some of the most important festivals in the world, such as the Effies, D&AD, One Show, Clio, among others. He was recently named Creative of the Year at El Ojo de Iberoamérica and member of the Ogilvy World Council.
Joaquim Ramis
automotive marketing lead Shackleton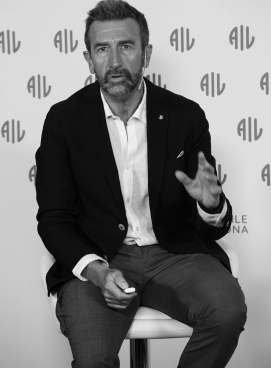 He has been working for more than 25 years in various areas of precision marketing both on the client side (Montblanc Spain, Agrolimen) and in agencies (Lorente Estrategias de Venta, Proximity where he was CEO and founder of the Barcelona office). He currently leads the automotive area at Shackleton, as well as the Automotive Innovation Lab, an initiative to generate debate and knowledge in the mobility and automotive area.
Raquel Espantaléon
head of strategic planning Sra. Rushmore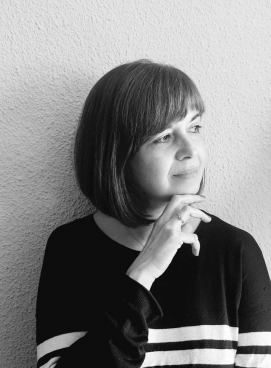 She is Head of Strategic Planning at Sra. Rushmore, where she works for brands including Vodafone, Lowi, Once, El Corte Inglés, Iberdrola, Domino's, etc. She has always developed her career in the field of strategic planning or brand consulting at agencies such as Lintas, Grey Trace, JWT, FutureBrand, McCann and DDB. She is a regular speaker for different Master Degrees and has been a member of the board of APG Spain since its creation.
Víctor Gutiérrez de Tena
CCO & president APG Spain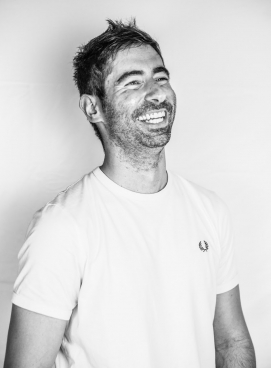 He has always worked in brand strategy for the agencies Grey, Archibald Ingall Stretton, Havas Media and, until recently, as director of marketing for Heura Foods. A professional career that has allowed him to see different marketing perspectives and to have a vision of the future.
Santi Gantes
creative director DDB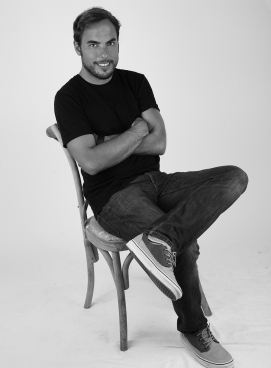 Santi Gantes es Director Creativo en DDB, anteriormente en Agencias como Shackleton y grey. Director de Arte de formación ha trabajado para cuentas como Volkswagen, Audi ,Seat , Quiksilver, m&m`s, Vodafone , Bacardi, Spanair, Dewar´s, Damm, Action Against Hunger, Diesel, Puig, Carolina Herrera o Prada entre otros. Trabajando para estos clientes ha sido galardonado con premios en Cannes,  El Sol, C de C, el Ojo, FIAP, LAUS, los premios Eficacia y el gran premio del Inspirational entre otros. Aunque siempre  comenta que el mayor premio que te pueden dar, es que vuelvan querer trabajar contigo.
Sam Judez
director DDB España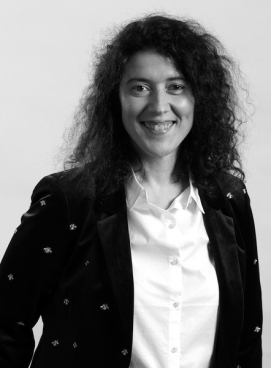 Sam es la Directora General de DDB España desde Septiembre de 2020 y la directora general de la oficina de Barcelona desde 2016. El background de Sam está en el mundo de la estrategia, ya que su trayectoria en la agencia arranca en la planificación estratégica, comencando como planner de Volkswagen hasta Chief Strategy Officer de DDB España antes de su paso a la dirección general. Ha trabajado para clientes como Volkswagen, Audi, Seat, BBVA, Banco Sabadell, Aldi, Affnity, MediaMarkt, Telepizza, Telefonica tanto a nivel nacional como internacional. Es Licenciada en Ciencias de la Comunicación, Master en Internet Business por ISDI y PDG de IESE.
Rafa Gil
director creativo independiente y director académico en The Atomic Garden
Director creativo independiente y director académico en The Atomic Garden. Lleva 20 años en la publicidad, la mayoría de ellos dando clase. Recién incorporado al "freelancismo", ha pasado por Contrapunto, Remo, DDB y Kitchen. Fuera de la publicidad es compositor y productor de un proyecto musical llamado San Pedro.
Bep Moll de la Fuente
CEO branded Mamma & CMO elite team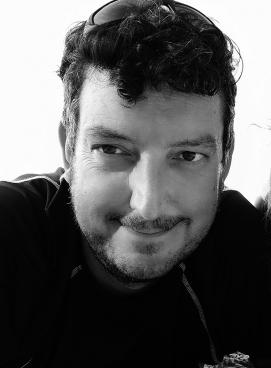 Bep Moll ha sido pionero en España en la creación de nuevos formatos y contenidos transmedia para TV y redes sociales. En 2008 gestiona la primera Network de YouTube de entretenimiento de España, realizando desde entonces campañas para marcas como Adidas, Seat, PlayStation o Movistar. Actualmente es CEO y fundador de Branded Mamma, CMO en Cryptomarketing y creador del exitoso canal de YouTube "La Élite".
Sigfrid Mariné
freelance creative producer
Con más de 15 años de experiencia en el sector de la producción de contenidos y publicitaria, Sigfrid ha sido producer en agencias como Proximity, Arena Media y Full Circle Karma en Barcelona trabajando para marcas como Skoda, Estrella Damm, Naturgy y Arrels Fundació, entre otras. Más recientemente ya como Freelance Creative Producer ha trabajado para 72andSunny, MediaMonks y Brand Articulations en Amsterdam, así cómo Anomaly London para clientes internacionales como Axe, Barilla, Starbucks, Google o Adidas.
Anna Domènech
directora de màrqueting de El Periódico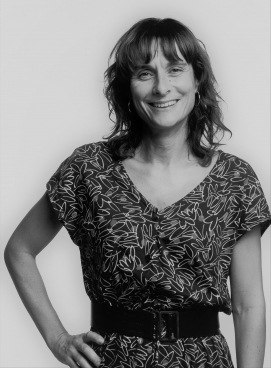 A publicist by calling and training, she has worked at agencies such as Wunderman, Publicis Casadevall & Pedreño and Grey, where in the last two years she was promoted to General Manager. An offline world native, she began her own professional digital transformation 12 years ago. A convinced believer and forerunner of Phygital as the future of communication. She was looking for new challenges in the digital transformation of relational models with users and without losing contact with the world of communication she became the Marketing Director of the historic publisher El Periódico, where they are transforming this model of relationship with the physical and digital user.
Co-founder of an Edutech startup that has been operating in the market for 4 years.
Xavi Tribó
co-owner & head of techonology en Glassworks Barcelona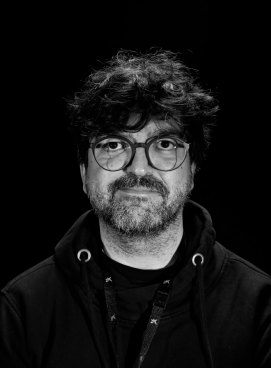 Xavi Tribó is one of the founders of the postproduction company Glassworks Barcelona, which develops visual projects for brands including Greenpeace, Burger King and Accenture, and in 2011 he decided to start up a small avant-garde corner, Xavi's Lab, where the idea was to go beyond the aesthetics and ways of working in digital video postproduction. In his lab, Tribó has integrated different emerging technologies and the result can be seen in campaigns for clients including Audi and Vueling.
A unique way of understanding the generation of emotions that has also extended to the field of pure artistic creativity as installations for festivals.
Dan Peisajovich
founder de Complot Escuela de Creatividad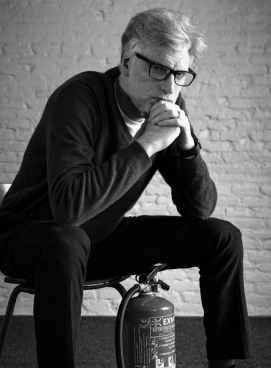 Dan took his first steps as a Copywriter at the mythical De Luca Publicidad. After working for several agencies in Buenos Aires and surviving the first Internet bubble, in 2002 he crossed the pond over to Barcelona, where he worked at Proximity (BBDO) and later at Pavlov as Creative Director.
In 2005 he turned the academic world upside down by founding Complot Escuela de Creatividad. Since then, he has been the director of Complot Barcelona, a benchmark that has trained an entire generation of creatives who with their ideas, bring value to different creative industries around the world.
Pablo García Acon
director ejecutivo en Primo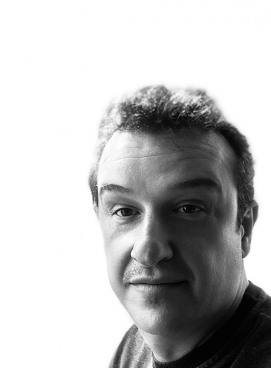 After 20 years in this sector, he has been fortunate to work with the best agencies and clients in this country and to have produced more than 200 campaigns, including some as famous as "Hope" for the IRCR (International Committee of the Red Cross) by Sra. Rushmore, "Justino" for LAE (LoterÍas y Apuestas del Estado – National Lottery and Gaming) by Leo Burnett, "El depósito Lopetegui" (Banco Gallego) by Shackleton or "Con mucho acento (Lola Flores)" by Ogilvy for Cruzcampo.
Ramon Arteman
CEO and founding partner of Metropolitana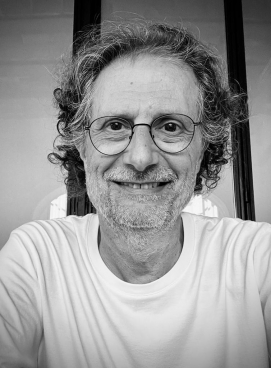 Since 1984, he has been working in the audiovisual advertising sector, always connected to VFX, editing and post-production, from analog formats to the most modern techniques of digital post-production and artificial intelligence.
CEO and founding partner of Metropolitana, a post-production and VFX company founded in 1995 with headquarters in Barcelona and Madrid. Metropolitana works for the leading Spanish production companies and agencies. During the last year Metropolitana has been extensively awarded for their work on Lola Flores' Deep Fake, a "Primo" production with creativity by "Ogilvy" for "Cruzcampo".
Jesús Revuelta
consultant and independent creative director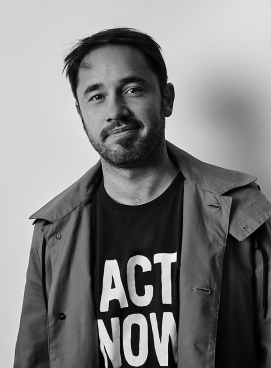 Named best Spanish professional in advertising under 35 by the Club de Creativos in 2018, he is the winner of the first Spanish Grand Prix at Cannes Lions Entertainment and 5 Grand Prix at Ibero-American creativity festivals with 4 different brands. After working for local agencies (DoubleYou Barcelona) and having been part of the regional or global creative councils at Ogilvy, McCann and FCB, in 2020 he left structures to focus especially on creativity with a social or environmental impact. In 2021, he became the first independent whose work has been recognized with golds at C of C and El Sol. He is a member of the Action Team of Creatives for the Future.
Helena Marzo
consultant and independent creative director
Más Mujeres Creativas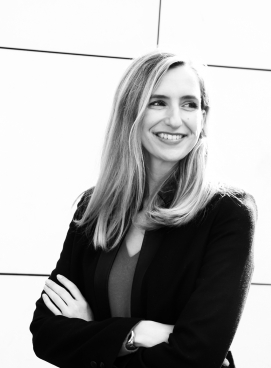 Helena Marzo is an independent Creative Director who specializes in the creation of campaigns and content that bring brands emotionally closer to their audiences, and a member of the board of directors of Más Mujeres Creativas, the platform that works to promote visibility and equal opportunities for female creative talent.
Eva Conesa
partner & ECD Twoelf
Más mujeres creativas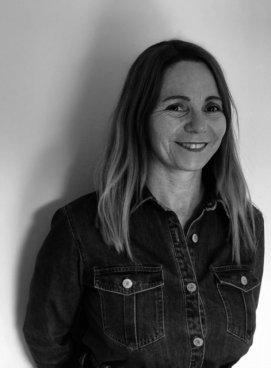 With a BA in Communication Sciences from the UAB, she began her professional career as a junior copywriter at Vizeversa Euro RSCG. She later joined the creative team at Delvico Bates, followed by Tiempo BBDO, Casadevall Pedreño and S.C.P.F.
From 2002 to 2004, Executive Creative Director and Partner at Dayax.From 2005 to 2008, General Creative Director at Havas Wordwide Madrid.
And in 2009 she co-founded the agency twoelf in Barcelona, where today she is Executive Creative Director and a partner.
She is also currently a professor at the Barcelona School of Creativity and an active member of the Más Mujeres Creativas platform, which defends women's equality in the professional environment.
Camil Roca
founder K1000, Comunicación Colaborativa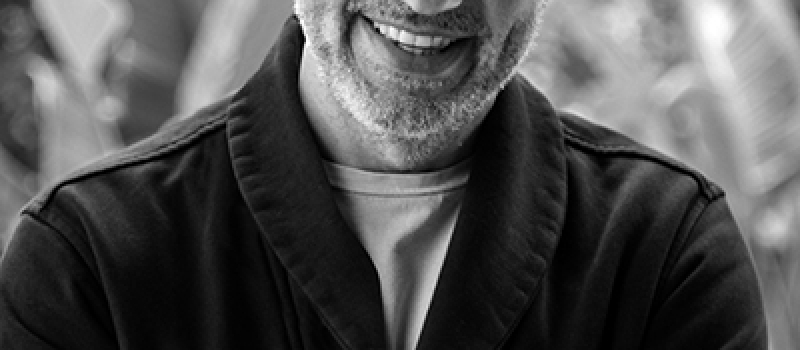 A speaker at Ted Talks, Esade and UPF, Camil is a regular contributor to Radio Nacional de España, Catalunya Radio, RAC1. Although he is a licensed lawyer, Camil holds degrees in Strategic Marketing and Advertising from E.A.E. in Barcelona and U.C. at Berkeley.
Camil has created integrated communication campaigns for Allianz, Nestlé, Pepsi, Levi's, Unilever, La Caixa, Pirelli, Disney, PizzaHut, Danone, Swatch, Heineken, Baileys…
Camil Roca has worked at Zubi Advertising, Miami; Grupo Bassat Barcelona; Young & Rubican Spain and The Ogilvy Network, as Executive Creative Director. And he has had the honor of being a member of the Jury of the Cannes Festival, Eurobest, Buenos Aires, New York, and London Awards on several occasions.
Camil founded "K1000, Comunicación Colaborativa" in January 2020. A unique project to combine creativity and strategy that seeks collaboration with brands and advertising agencies.
For the past two years, Ogilvy has entrusted "K1000" with the global campaign for Nescafé capsules. Also in 2020, Camil was appointed Creative Advisor to TV3's La Marató Foundation, after 23 years conducting its communication campaigns with which it has managed to raise more than 185 million euros.
His most relevant awards: 5 Cannes Lions; 9 Effis; 8 Soles; 10 New York's and 15 Fiaps.
Jordi Barri
co-founder and CEO of Flax & Kale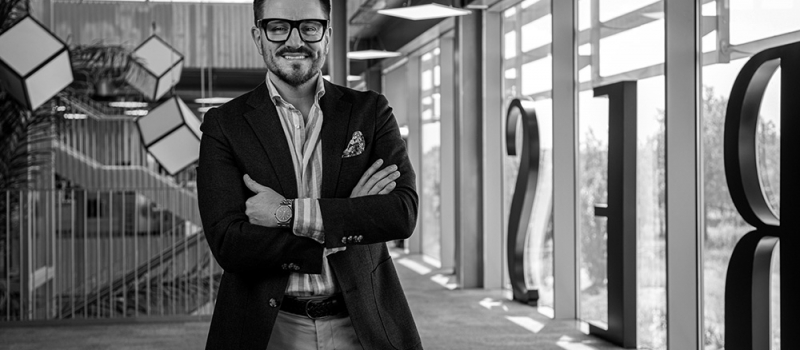 Jordi lives as a child the passion of his parents for plant-based healthy food, which leads him to develop and early vocation: to help the world eat healthier and more sustainable. Without losing sight of this ambitious goal, he dedicates the beginning of his professional career to expand his knowledge in the fields of consulting and marketing in multinational companies, such as KPMG or Kraft Foods.
In 2010, he resumed the family path and joined his parents Ramón and Teresa and his sister Mar in the adventure. With the new generation's drive, the family business is transformed and gives life to ambitious projects such as Flax & Kale in 2014, with which Jordi introduced the flexitarian concept in Spain for the very first time.
Nowadays, Flax & Kale is the only foodtech multi-category brand producing its own, locally sourced plant-based food in Spain and basing their products on innovation. Belonging to Teresa Carles Healthy Foods group with more than 40 years of experience, a 6.500m2 production plant and its own R&D team, the brand aims to revolutionise the plant-based food retail & food service market and make the world a better place by creating healthy, tasty and sustainable foods for both B2B channels and D2C.